Trap The Cat
What's the Trap The Cat Game?
Trap The Cat is a game in which you must trap a cat inside a board with markings and don't let it out in order to win.
The game is quite simple. It consists of trying to catch the cat by clicking on the spots to darken them. The cat will move in some direction every time you click on the panel, and you must keep it from escaping from your panel.
Trap The Cat is a game that may be played several times every day. It's a simple activity that has gone popular due to its simplicity and the fact that you only have a few chances to tackle its task. Trap The Cat is a 100% free game that does not need you to download or install anything. Trap The Cat includes a grid structure that allows you to concentrate all of your concentration on trapping the cat. Let's share your friends about it!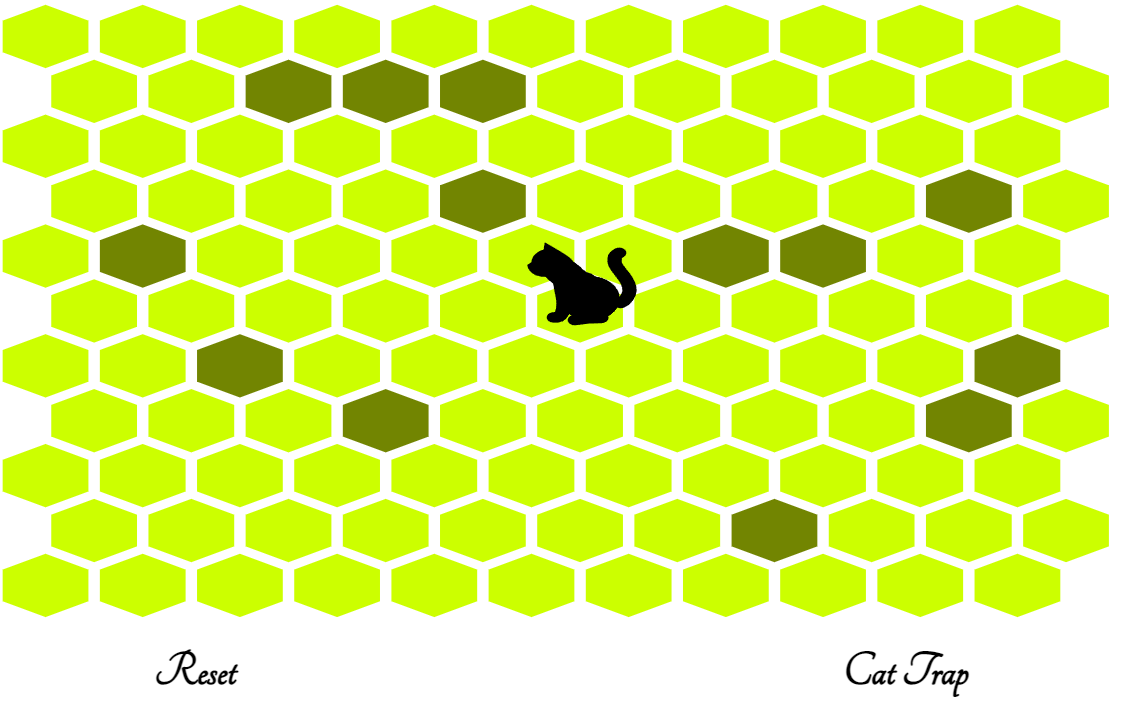 Trap The Cat Rules
The goal of cat trap gane is to trap as many cats as possible without letting them escape, such that if the cat gets to the final area and you haven't covered it, it will escape and you will lose the game.
Controls
Try to catch the cat by darkening the spots with your mouse.
Every time, the cat moves in any direction.
The color of the spots changes after each attempt to indicate how close you are to catching the cat.
Don't Let the Cat Get Away.
After completing the day's game, players may play a new game called Cat Trap. After complete your daily Cat trap, all you have to do is return to free trap teh cat.